WATCH: When US Olympic legend Carl Lewis completely missed the US national anthem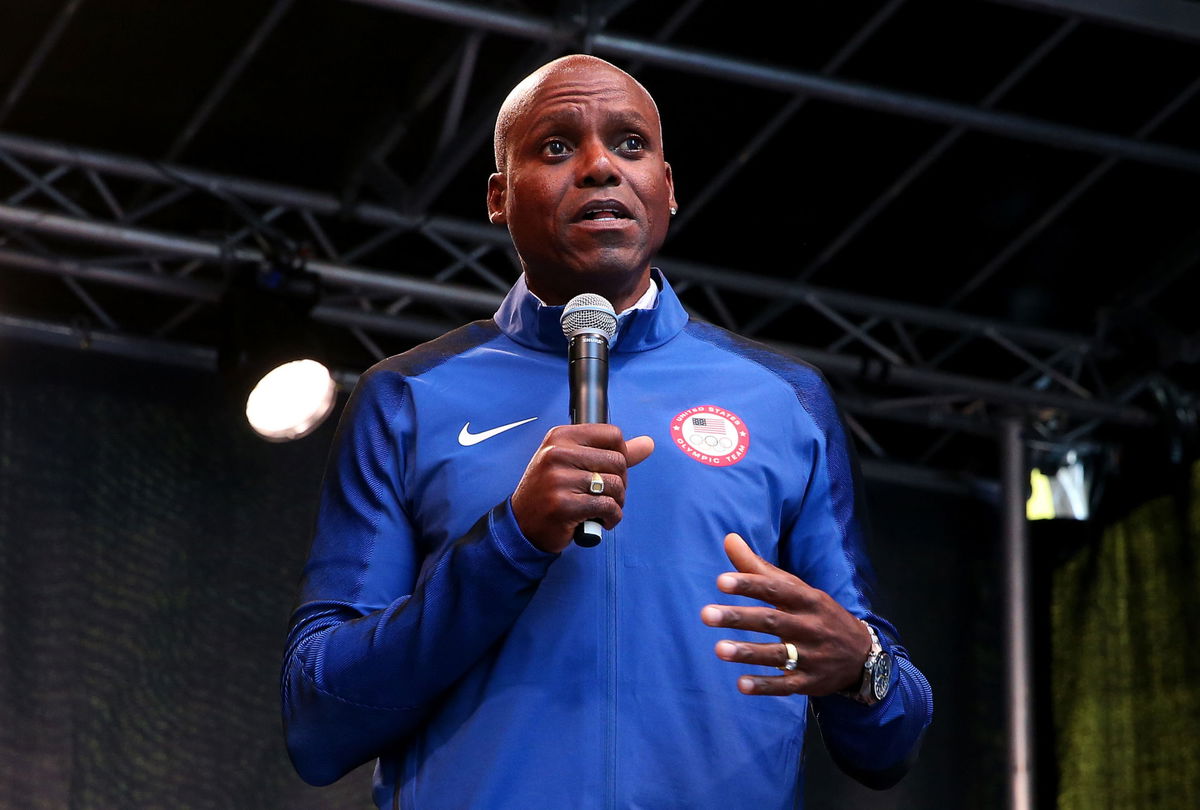 Carl Lewis is one of the greatest sports legends in the world of athletics. His reputation as one of the best sprinters of all time remains intact. But if there's one thing the former Olympic 100m champion is definitely not, it's a singer!
ADVERTISING
The article continues below this ad
That fact was brought home, or more accurately, rung home when he performed the US national anthem during an NBA game between the Chicago Bulls and New Jersey Nets on January 21, 1993. L Lewis' rendition of the US national anthem has become legendary, but for the wrong reasons.
ADVERTISING
The article continues below this ad
By 1993, Lewis was already an icon with eight Olympic gold medals to his name; He would win another – his last – at the Atlanta Olympics in 1996. The two-time 100-meter champion was also starting to make his mark in entertainment by this time. So it was no surprise that he had the honor of performing his rendition of "The Star-Spangled Banner" before that NBA game.
The game was played at Brendan Byrne Arena in New Jersey. How bad Lewis' singing was can be gauged by the reaction of the crowd and the players. He was booed vehemently by the fans and the players seemed to be struggling to suppress their laughter.
Watch this story: "Just Like…a Car": American legend Carl Lewis decodes Elaine Thompson-Herah's astonishing 2021 season
Lewis' own memory
The athletics legend knew things were bad. He said, "uh oh,at one point and a bit later, even tried to reassure the crowd by saying, "I will catch up now."Well, he couldn't. In the annals of the most embarrassing performances of the US national anthem at sporting events, this incident ranks high.
Despite so many years having passed, people still watch this video for comic relief. In an otherwise successful career as a sporting icon, this event stands as an unforgettable memory.
ADVERTISING
The article continues below this ad
But the legendary sprinter and long jumper isn't too perturbed by the events of that day. In an interview with Oprah Winfrey, he talked about seeing the fun side of the whole episode.
"I'm really glad it happened, because it's part of your journey. And the great thing about it, you know, (is) the kids were coming and they were like, 'oh, I saw your anthem and I didn't realize you were so fast,'" he said on 'Oprah: Where Are They Now?'
ADVERTISING
The article continues below this ad
Lewis is in good company, as it's not the most infamous rendition of the national anthem after all. From the likes of Christina Aguilera, Michael Bolton, to Fergie, all have had their own struggles with the patriotic masterpiece. So Lewis can be forgiven for his efforts. Although people are not likely to forget it!