This radio is managed by inmates for inmates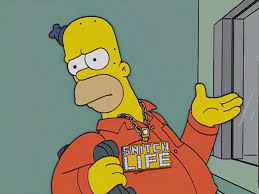 I had never heard of 106.5 FM The Tank before I came across This article profiling a low-powered prison radio station outside of Livingston, Texas. It is the official voice of the Allan B. Polunsky unit of 3,000 inmates.
Here is a quote from The Marshall project, who specializes in non-profit criminal justice journalism in the United States.
The tank is so low in wattage that you can only hear it for a minute or two after leaving the parking lot. But the programming is as plentiful and varied as any commercial station outside, with shows spanning everything from heavy metal to personal development. Everything is recorded in a studio hidden away at the back of the prison and filled with equipment, most of which has been donated by churches and religious groups. It does not have the fame or the following San Quentin's Ear Hustle Podcast, but The Tank allows men on one of the the most restrictive death row in the country to have a voice that extends beyond their cells. Usually, as in most prisons, prisoners in Polunsky are not allowed to write letters to each other. But for the radio station, the manager made an exception, allowing them to pass essays and poems to staff chaplains to hand over to Hozaifeh and his fellow DJs, giving Texas' most isolated men a rare chance to do so. part of the prison. community.
Here is a sample.
And this sample is very, very intense. It comes from an inmate the day before his execution.