Sundays With Mike: What I Miss About the 1970s | News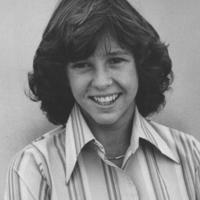 (Shenandoah) – Honestly, I never thought I'd be nostalgic for the 1970s.
I don't consider this decade to be my "wonderful years" in any way. And, by no means am I going to do a thorough review of my school years, because 1) some things have to stay in the past, and 2) I don't want to bore you. In fact, this period of my wife was so difficult that I avoided thinking about it, instead focusing on my early 60s childhood and everything associated with the 80s and 90s – decades that I miss cruelly.
While it may not have been as turbulent as the previous decade, reviewing the current events of the 1970s reminds me that it was no picnic. There was the unceremonious end of the Vietnam War with the fall of Saigon. The so-called energy crisis, when OPEC kept the United States at bay, and gas lines were the norm across the country. The Apollo moon landings ended far too soon. Of course, there was Watergate, a black stain on the American government. The Jonestown Massacre demonstrated the dangers of fanatics like Reverend Jim Jones and cults – lessons I fear we have yet to learn. The Iranian hostage crisis capped a decade to be forgotten.
And yet…the events of the past few days have evoked surprisingly pleasant memories of the '70s. They included the passing of Willie Leacox, a Shenandoah native and lead drummer for the rock band America for 41 years. In my radio report marking Leacox's death, I used an excerpt from the song "Sister Golden Hair", which America recorded after joining the band. It was a song played constantly in the mid-1970s on radio stations like WOW in Omaha – a station yours truly frequented in his early teens.
It's funny how a song can bring back a flood of memories. Now that I think about it, there are a lot of things I miss about the 70s…
—For starters, I miss music – not just America, but many other bands and individual artists. Of course, there were heavy metal bands like Pink Floyd, Led Zeppelin, David Bowie, Alice Cooper and Jethro Tull. But, the 1970s gave us the Bee Gees, Peter Frampton, Linda Ronstadt, Olivia Newton John, the Eagles, Fleetwood Mac, Three Dog Night, Elton John, and so on, and so on….
And what happened to the big soul bands like Earth, Wind and Fire, the Commodores, the Spinners and the Stylistics?
What happened to the Starland Vocal Band?
—-I miss TV shows. Specifically, Saturday night television. In previous blogs, I've written about CBS's Saturday night primetime schedule. But my favorite TV memories are related to the last hours of Saturday. Three great shows that aired in order during my high school years: "The Carol Burnett Show" on CBS, whose cast included not only Burnett but also Vicki Lawrence, Harvey Korman and Tim Conway, "Monty Python's Flying Circus", aired on Nebraska Educational Television (you read that right – Monty Python aired on a PUBLIC TV channel) and, of course, the original "Saturday Night Live" cast. Combine those shows with Johnny Carson's "Tonight Show" and Gene Rayburn's "Match Game," you can see why some of my educational moments took place outside of the classroom.
—- I miss my idols. "Family" was another television I watched in the 70s, as it featured my favorite actress, Kristy McNichol. In short, I absolutely loved it. Many growing up hours were spent going through those teen magazines, hoping to find the latest photos of Kristy. Heck, I bet I was the only kid in Fremont to read "Time", "Newsweek", "Sports Illustrated" and "Tiger Beat".
Of course, there were other favorites – Melissa Gilbert and Melissa Sue Anderson from 'Little House on the Prairie', Lisa Whelchel, Brooke Shields and the three girls from 'Brady Bunch'. And, yes, I was one of the millions of American boys with the Farah Fawcett Majors swimsuit poster pinned to the bedroom walls.
—-I miss sports. Believe it or not, sports actually existed before ESPN, "College Gameday", sports talk show hosts, blogs and podcasts and Stephen A. Smith. Yes, the '70s were the heyday of Nebraska football, as explained in a November blog post about the game of the century between Nebraska and Oklahoma. But there are other great sporting moments – the Kansas City Chiefs' first Super Bowl win, the Immaculate Reception, Game 6 of the 1975 World Series between the Boston Red Sox and Cincinnati Reds, the Game 6 of the 1975 NBA Finals between Boston and Phoenix. Secretariat, Seattle Slew and Affirmed winning triple crowns in horse racing. All those big NHL hockey fights with the Philadelphia Flyers. Borg versus McEnroe at Wimbledon.
And let's not forget the "Super Fights" between Muhammad Ali and Joe Frazier, crowned by "the Thrilla in Manilla" in 1975.
— I miss Howard Cosell, Keith Jackson, Jim McKay, Frank Gifford, Curt Gowdy, Ray Scott, Dick Enberg. I miss listening to Lyell Bremser on Saturday afternoons.
— I miss Walter Cronkite, John Chancellor, Frank McGee, Barbara Walters, Tom Brokaw and Jane Pauley. And it was like that.
Other things I miss: eating at McDonalds in the 70s (especially the prices). Spend summer days at Fremont's Memorial Pool, a huge facility similar to the old Shenandoah pool. DC and Marvel comics. Movies like "Star Wars", "Jaws", "Animal House" and "Airplane".
Also, I miss the elegance of the decade. You may not have liked disco music in the 70s, but you can still get nostalgic for the fads. Of course, people today scoff at leisure suits, wild shirts, platform shoes, hot pants and certain women's outfits. Then, of course, there were the hairstyles. But we can say that the 1970s were perhaps the last great decade of style, of class. A time when people still believed in dressing up and looking respectful.
Sometimes it's hard to look back. And, quoting a line from Rick Nelson's song, "Garden Party," "If memories are all I sang, I'd rather drive a truck." But writing this blog has been an eye opener for me, a reminder that even dark times have their precious moments to cling to.
Also, my parents and several of my family members from that time are gone forever. In this regard, the 1970s went too fast.
Mike Peterson is a senior anchor/reporter for KMA News. The opinions expressed in this blog are not necessarily those of this station, its management or its owner.