Stage Buzz: Tribute to David Bowie, Wednesday the 13th, Blood Red Shoes, Lizzo: Illinois Entertainer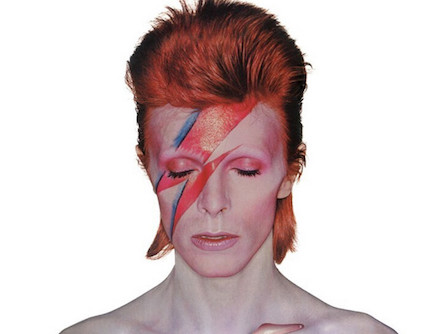 British rock band Muse are taking a break from their larger than life arena shows for a special intimate theatrical tour in support of their new album will of the people. The group will perform at the Riviera Theater for what is likely to be an unforgettable show on Tuesday, October 11. Doors open at 6:30 p.m. Find tickets here.
The Undisputed Duke of Spook wednesday 13 shocked audiences with their songs about things that happen in the night, mixed with various horror movie references over the past 20 years. The rocker is celebrating two decades of shock horror with his "20 Years of Fear" tour featuring a career-spanning setlist. The tour will travel to West Chicago to play WC Social Club on Wednesday, October 12. Doors open at 6 p.m. Tickets are available here.
South Carolina's death metal juggernaut, Narcotic desert (with former Nile guitarist/vocalist Dallas Toler-Wade), landed a sweet concert opening for legendary German heavy metal band Accept on their current *Too Mean To Die* North American tour with a date in St Charles at the Arcada Theater on October 14. See Kelley Simm's full preview here. See Accept/Narcotic Wasteland in St. Charles at The Arcada Theater on October 14. (Kelley Sims)
British indie rock duo Blood red shoes finally return to American shores for their first North American tour in eight years. The duo, consisting of Laura-Mary Carter and Steven Ansell, has evolved since forming in 2004. The early years saw them leaning towards a heavy garage rock sound. As the band continued, they expanded their sound to include noise pop, electronic music, and synth music, making up the bulk of their latest album, ghosts on tape. Watch the duo perform snippets from the new album at Cobra Lounge this Saturday, October 15 at 8 p.m. Get tickets here.
David Bowie fans will want to catch Tribute to David Bowie. The show returns Friday with a cast of star artists, including Rock 'n' Roll Hall Of Famer Todd Rundgren and breakthrough guitarist Adrian Belew (Bowie, NIN, King Crimson). Producer Scrote brings in Spacehog's Royston Langdon, Fishbone's Angelo Moore and other heavy hitters to perform Bowie's greatest hits. Tickets are available for the October 14 show at the Copernicus Center.
R&B Superstar Lizzo returns this year with their highly anticipated fourth album, Special. Now, the RIAA-certified multi-platinum, 3-Grammy Award-winning artist brings the "Special Tour" to Chicago with special guest Latto this Sunday, October 16 at 8 p.m. at the United Center. Tickets are available here.
-Ashley Perez Hollingsworth
Category: Highlighted