Snoop Dogg, Robin Williams, Megan Fox, Zac Efron: movie stars who love video games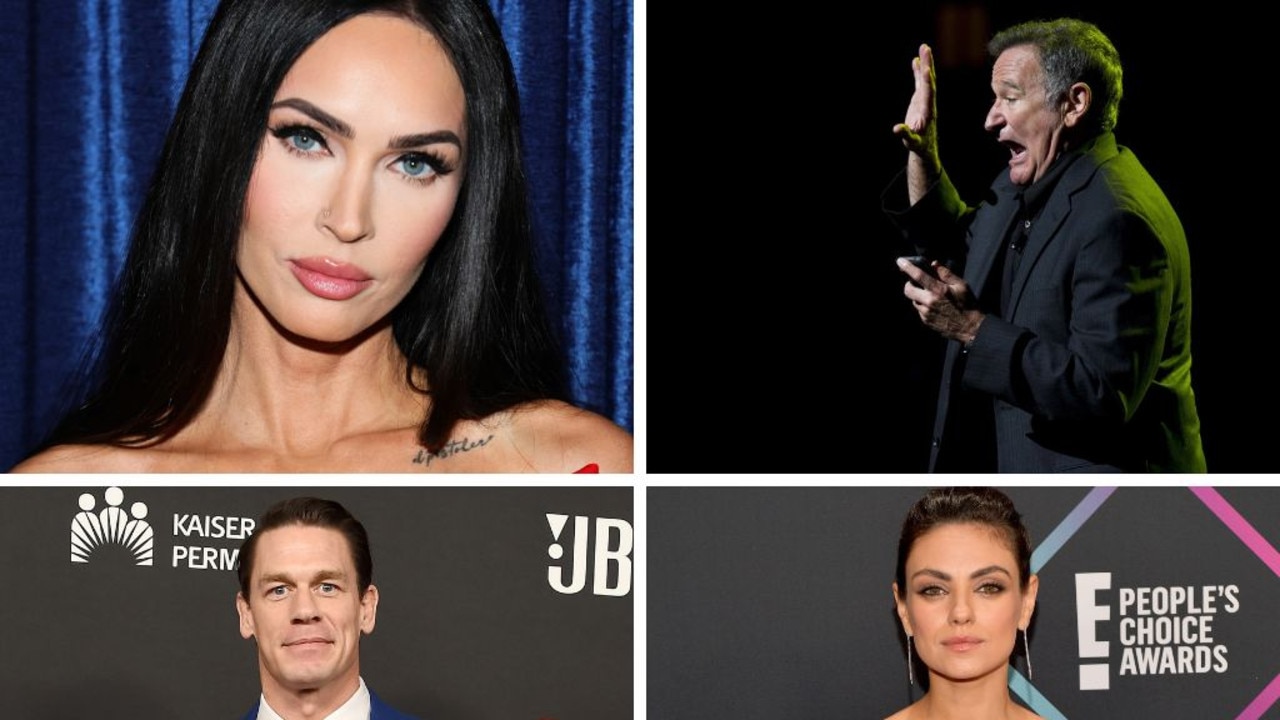 They may be best known for their roles on the big screen, but these big movie stars are humans just like us. And just like the majority of people on the planet, most of them have dabbled in video games at some point.
We've spotted the 10 movie stars who are as video game fanatic as the most hardcore gamers among us, so you can see what they like to play in their spare time. Check out our list of movie stars who love video games below.
Henry Cavill
Best known for his roles as Superman and Geralt in the witcher, it makes sense that actor Henry Cavill is passionate about his video games. Although he might be laughed at on talk shows for gushing about his love for Warhammer, gamers everywhere were charmed by the fact that he was building his own gaming PC while wearing a tank top.
As well as being a big fan of The Witcher games – he says he's played Wild Hunt twice – he also loves World of Warcraft and Total War. He admits he's not a pro-gamer due to the time constraints of his job, but he says he definitely plays a lot more games than the average Joe.
Robin Williams
Known and loved for his comedic roles in films like Mrs. Doubtfire, Jumanji and Aladdin, Robin Williams was also known for his love of Nintendo games. In particular, he was so fascinated by the original The Legend of Zelda that while he and his wife were playing it together during her pregnancy, they decided to name their daughter after the princess.
Zelda Williams also grew up to be a huge game fan often playing the series with her father. The pair announced the remake of Ocarina of Time and Skyward Sword for Nintendo in a series of commercials. Zelda has even worked on games herself, taking voice acting roles for King's Quest and upcoming The Last Worker.
Snoop Dogg
Rapper Snoop Dogg is known both for his roles in films like Starsky and Hutch and Scary Movie, and for his love of video games. He's appeared at The Game Awards and is even a member of an esports team, FaZe Clan, for his love of FPS games.
He appeared in a number of games. There's 2004's Def Jam: Fight for NY, a then-popular fighting game featuring several famous rappers. More recently, he entered the world of Call of Duty as a DLC character so you can play the game like Snoop does in real life.
Megan Fox
Made famous thanks to the Transformers franchise, Megan Fox still loves spinning on the old joystick. She mostly enjoys online player versus player games, although her favorite pastime is beating her partner at Mortal Kombat.
She also claims to be a huge fan of Halo, her favorite on the show being Reach. While competing in a Fortnite tournament against DJ Khaled, she confessed that she wasn't super familiar with the battle royale shooter. However, using her FPS knowledge, she completely destroyed Khaled who doubted a girl like her could even play games.
John Cena
Known primarily as a wrestler, John Cena is also an accomplished actor, with major roles in the Fast and Furious series, and Suicide Squad. Not only did Cena participate in Nintendo's "Nintendo Switch in Unexpected Places" campaign by playing Breath of the Wild, but he also allegedly had words with executives during filming.
Rumor has it that Cena begged Nintendo executives for a new 2D Metroid game due to his love for Super Metroid on the SNES. His dream of course came true in 2021 when Metroid Dread was released, but who knows if Cena's lyrics had any bearing on that.
Ben Schwartz
I doubt you had to be a gamer to play Sonic in the movies, but I'm sure for Ben Schwartz it was an added bonus. In an interview, he named Chrono Trigger and Final Fantasy 6 as two of the best games of all time, saying he "loves an RPG".
He even remembers cheat codes from old games like Contra and the classic Konami code, while sharing his love for Goldeneye with Sonic co-star James Marsden. He only has one video game dub credit, though, and that's for the video game's tie-in with the snail movie Turbo. Coincidentally, he also featured Snoop Dogg.
Mila Kunis
Mila Kunis is well known for her big movie roles, including Black Swan and Jupiter Ascending, but she's less known for her passion for World of Warcraft. She admits that she had become very good at it and spent much of her time in online role-playing. She even admitted that sometimes she got so into it that a whole day would pass before she noticed.
Sadly, she says she walked away from her guild after fans discovered her Warcraft account from voice chat. Originally, she played her alternate character without using a mic, but she says she ditched that account as well. She's since moved on to Call of Duty, Civilization, and Mario Party, though she's been playing a lot less since becoming a mom.
Zac Efron
The High School Musical star is apparently synonymous with the game among his friends. He even attended and ended up hosting the Halo 3 launch party in Los Angeles. The hosts asked him to stay after playing the game, before the launch, on the site until midnight.
Ex-girlfriend and co-star Vanessa Hutchinson was originally all-in on the gamer boyfriend, buying him an Xbox 360 and a selection of games for Christmas. However, rumor has it that she soon grew tired of being ignored by him when she couldn't get into the games herself.
Another Nintendo fan, Christina Aguilera, best known for her singing, has also starred in Burlesque and The Emoji Movie. In an interview, she said of her childhood, "I was playing Nintendo NES, and I think that was the first one where you had your Marios, your Donkey Kongs."
Her history with the company led them to choose her as the family's spokesperson for the Nintendo Switch. A mother of two, she still enjoys playing board games with her children, including Mario Kart and Among Us. She is also said to be a Pokemon fan, who really enjoyed Legends: Arceus this year.
Robert Pattinson
He's played everything from an age-old vampire in Twilight to giving us his dark take on The Batman, but the role people haven't seen him in is that of a gamer. In an interview, he explained that he was a big fan of JRPGs, especially Final Fantasy 7.
Apparently, the choice between Tifa and Aeris was the one that really got to him. But which girl is bae? Pattinson said: "One of the only times I cried in my life was when Aeris died. My first love." It might not be everyone's choice, but kudos to the guy for his passion.
Written by Georgina Young on behalf of GLHF.