Scammers Target Teens Looking For Jobs And Student Loans | Business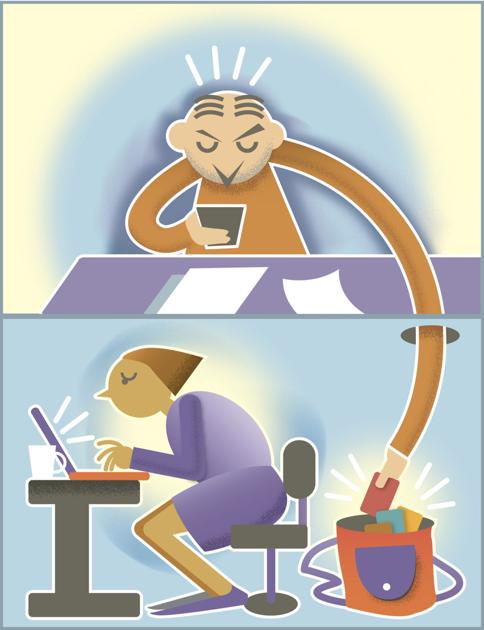 Speaking to high school classes in central Oregon about personal finance, Julie Rugg sees a lot of guilty phrases when she brings up a big no-no: sharing debit card passcodes.
"They'll give a friend their debit card and say, 'Go get me some Dutch brothers,' said Rugg, Oregon Center Outreach Volunteer for Financial Beginnings Oregon. "It is very difficult to get money back from your account if this PIN code is used. "
Many young victims of fraud have been surprised to learn that in addition to losing money on their accounts, they have to pay negative balances, said Stephanie Zeigler, fraud manager at SELCO Community Credit Union.
"It's a very difficult situation when people need funds," Zeigler said. "Then if you end up being scammed and owe money, you're in a potentially worse position than when you started."
With a new school year underway, Zeigler said that SELCO, which is headquartered in Eugene and has offices statewide, is trying to educate high school and college students on ways they might be targeted.
The scams often involve an offer of easy money, either through a job that does not require any qualifications or for a student loan, Zeigler said. The offers are made online in places where young people are comfortable, like Snapchat or the chat function of a video game, she said.
"This specific generation of people have a solid knowledge of technology. They are very comfortable having relationships or interactions with people they haven't met in person, "Zeigler said. "They weren't exposed to the more traditional job applications or loan processes.
Federal Trade Commission fraud complaint data suggests that people in their twenties may be more vulnerable than the elderly.
According to the FTC's Consumer Sentinel Network Data Book, among those reporting fraud in 2017, the age group with the highest rate of monetary loss was around 20 at 40%. Only 18% of people aged 70 to 80 who reported fraud lost money, although they tend to lose much more than younger people.
FTC spokeswoman Juliana Gruenwald said the agency did not have an explanation for the higher rate of loss among young people and noted that the data comes from consumer self-reports rather than of a scientific investigation.
Bend cybersecurity expert Lewis Howell, CEO of Hueya, Inc., said there really is no difference between the younger and older generations when it comes to online behavior.
His company, which created a phishing scam simulator for large organizations, finds that in each workout, more than one person will open the wrong email or link, he said.
Howell admits, however, that using payment apps like Venmo can speed up the process of separating people from their money.
No matter who is most vulnerable, Rugg, a retired math professor, believes young people are an undereducated audience.
"There is a whole support system to help the elderly," she said. Thanks to AARP, older people are given a lot of information about scams, she said. "My mother is 84 years old. She is always on the lookout."
Financial Beginnings Oregon offers classes for adults and children of all ages, but its core curriculum is taught in high schools.
Last school year, about 3,000 students in central Oregon were trained by the organization's volunteers, most of whom come from banking, said program director Priscilla Wagner.
Most scams targeting young people boil down to an offer too good to be true with a modern twist.
A teenage SELCO member was offered an "accountant" job via Snapchat, Zeigler said. The girl was told that her accounting duties would be to deposit checks into her personal account and then return the money. But all the checks were fraudulent and the victim lost almost $ 8,000.
Likewise, student loan fraudsters will provide an easy application process without a credit check, Zeigler said. They will ask you for a bank account number or username and password for online banking. They will make a deposit into the account. Then they will tell the student that because there is no credit check, the money must be returned via Western Union.
"This is how we will know you are trustworthy," Zeigler said. "In reality, the money they deposit is a fake check. They end up with a negative balance.
Other scams manipulate young people through social or romantic relationships, Zeigler said. Scammers show up at events like high school football games, make friends, and offer to help teens make money fast. Or they could say, "I don't have a bank account, but I have to cash this check," she said.
"Scammers are really good at what they do," said Kyle Frick, spokesperson for Mid Oregon Credit Union.
The credit union has witnessed a series of scams perpetrated against both young and old. Frick agreed that young people seem to be targeted by their online presence and their use of dating and social media apps. "It gives them something to work with."