Ringo Starr, Bruce Springsteen, Billy Joel and more sign open letter encouraging passage of equality law – Deltaplex News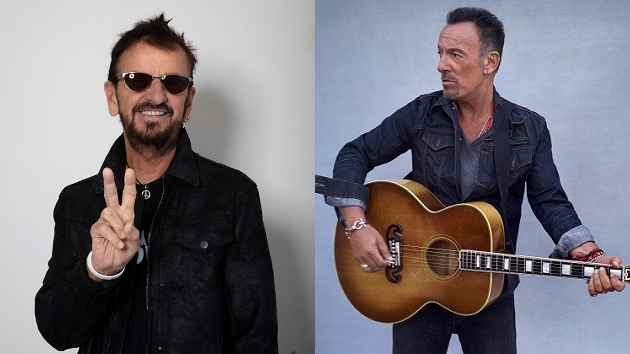 [ad_1]

More than 300 artists, including Ringo starr, Bruce springsteen, Billy Joel and Elton john, came together to sign an open letter urging the US Senate to pass HR5, also known as the Equality Act.
The Equality Act would amend the Civil Rights Act 1964 to prevent discrimination based on sexual orientation and gender identity. It would also expand protections for women, people of color and people of faith.
The long list of artists who signed the letter also includes veteran music stars like Eagles' Joe walsh, blonde hair, REM's Michael stipe, Talking heads' David Byrne, Queen collaborater Adam lambert, Rage against the machine's Tom morello and Yoko Ono.
"As musicians and artists, we firmly believe that everyone should be welcomed and celebrated as their true, authentic self," the letter reads in part. He adds: "The suppression of basic human rights is inhumane. All young people, especially trans young people, should be protected and given the opportunity to thrive. "
The letter goes on to say, "As artists, we are committed to doing everything in our power to ensure that our fans, team and fellow artists feel safe and welcome wherever we go… we believe that the adoption of the equality law is essential. protecting… the most marginalized communities from discrimination.
This Thursday, June 24, at 7 p.m. ET, a virtual happy hour called A Night of Action will encourage fans to take action that supports the passing of the act. Special guest artists will appear throughout. You can confirm your attendance at EqualityTime.org/Music.
The letter and the live broadcast are organized by Equality Time Coalition and The Ally Coalition. The latter was launched by the super-producer Jack Antonoff and her sister, Rachel, in 2013. Most of the artists Antonoff worked with signed the letter.
Copyright © 2021, ABC Audio. All rights reserved.
[ad_2]