Rakuten takes openness to the next level with 'no secrets' hardware price commitment, Open RAN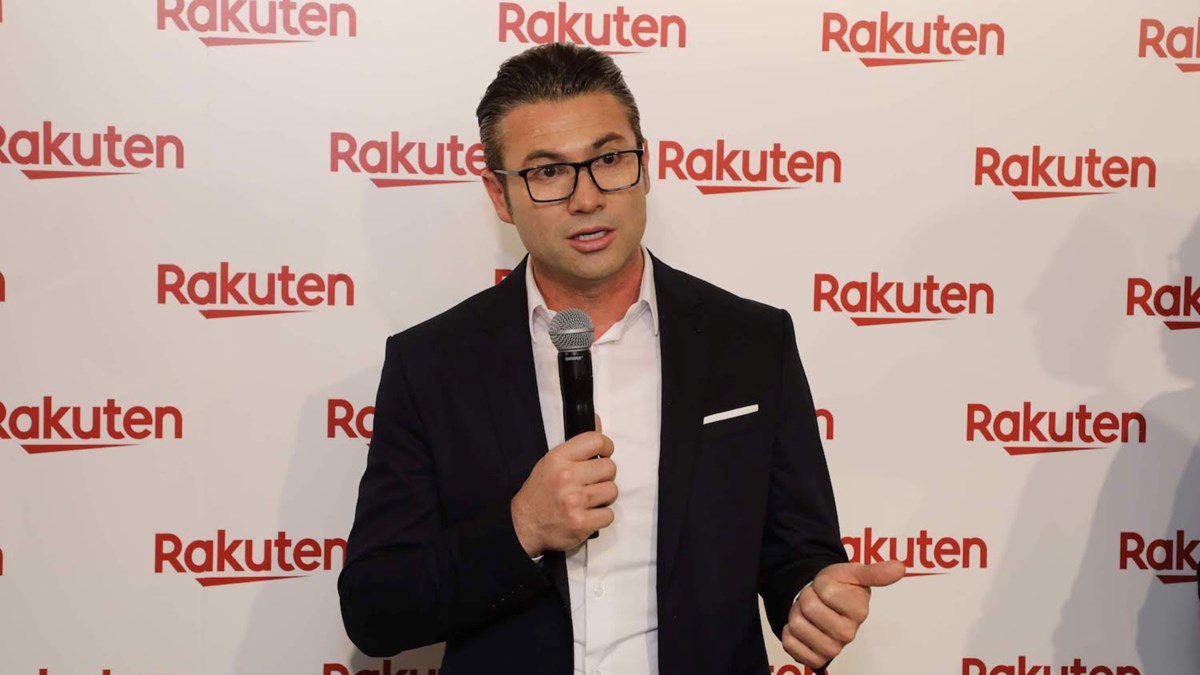 Open RAN pioneer Rakuten Mobile is taking the concept of an "open" network to a whole new level with an evolution towards transparent pricing for the elements and functions of the cloud-based mobile network platform it sells to customers. operators around the world as part of its Rakuten communication platform) strategy.
Rakuten Mobile CTO Tareq Amin (pictured above) shared early details of his company's 'no more secrets' plan on Tuesday, which essentially means a commitment to be transparent about pricing and costs , especially with regard to hardware.
"We want to expose the exact cost of the material," including components, engineering, manufacturing and delivery, Amin said in a strategy update. "We will provide full transparency," Amin said, which means there are no more hidden margins on the hardware. "[Rakuten will be] an open book for component-level pricing. "
The "no more secrets" pledge will begin to appear alongside Rakuten's branding and messaging in "no more than two months," Amin said.
"We will be launching our own telecommunications application store," explained Amin. The launch will take place either during Mobile World Congress week later this month (if it's ready on time) or during July, he said. The store will allow customers to see the costs of the hardware – including the cost of construction, shipping, and any mark-ups that Rakuten would need to charge to cover the cost of the kit – plus the cost of Rakuten's software. It will be up to them to decide whether they want Rakuten to act as an intermediary; the company insists it is happy anyway. It plans to offer two models: one in which customers only take computer equipment; and a second option as a service, in which Rakuten guarantees the entire lifecycle, including all software updates.
Amin gave the distributed unit (the DU, one of the main building blocks of RAN), as an example of a product that fits this model, taking the opportunity to hint at an upcoming DU innovation from Rakuten that "gonna be a game changer." We can expect an announcement on this imminent.
Rakuten, which is already having success with its first RCPs, presents the App Store approach as a challenge for the entire telecommunications industry, and it will indeed create waves for many. Amin is only focusing on how this will benefit the customers of network operators.
"I think they'll save a minimum of 40% on the capital expense side of a traditional baseband," he predicted. The executive also cited private conversations he had with executives of European operators who "were left speechless" when he shared with them the actual costs of the equipment. "I know the exact price," for mounting a remote radio head, for example, he said.
On the side of technological developers, "quite a [few] vendors are extremely interested in this idea, "especially companies that otherwise have difficulty reaching the telecommunications community, he said.
Of course, this is not an altruistic model and Rakuten was keen to stress that it – and the entire Rakuten Mobile ecosystem – was designed to ensure profitability across the industry. . "Everyone has a way to make money," he said, from silicon suppliers to system engineers to factories. "At the end of the day, we can't just run the business without making a profit."
Right now, however, that's exactly what Rakuten Mobile is doing in terms of its own operations in Japan.
Rakuten Mobile recorded an operating loss of 97.25 billion yen ($ 886 million) in the first quarter of this year, largely due to the cost of building its network and the roaming deal. which he entered into with established actor KDDI.
Rakuten's big challenge in Japan is to "finish building the coverage," Amin admitted, and move all mobile clients to its own network. It will be "good for us, of course, financially", as well as for the customers, he insisted.
Rakuten Mobile reached 88.6% coverage of the population with its 4G infrastructure in May, with the deployment of approximately 22,500 open RAN sites, and targets reaching 96% by the end of the summer, this which is well "at hand," Amin said. At this point, the phone company will consider sharing concrete information on its 5G deployment, which is currently "on track and on track," the CTO reiterated.
"I'll be able to announce a mass acceleration plan for 5G," in September, when the company hits its 4G coverage target, Amin promised.
We wait, holding our breath.
– Mary Lennighan, report for TelecomTV