'Pa' Mis Muchachas' by Christina Aguilera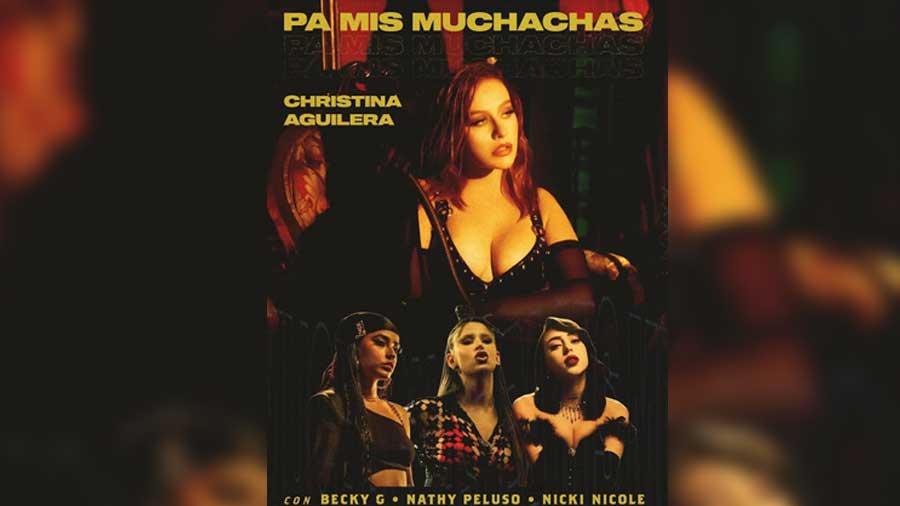 Listen

This single is Aguilera's first Spanish release after two decades …
Posted on 10.25.21, 06:59 AM
Image Courtesy: @ ChristinaAguilera / Instagram
Christina Aguilera's comeback single Pa 'Mis Muchachas is a sultry Spanish tune starring Mexican-American singer Becky G and Argentinian crooners Nicki Nicole and Nathy Peluso. The number is Aguilera's first release after a three-year hiatus and his first Spanish single after the hoax Mi Reflejo album released in 2000.
Aguilera teased snippets of the song on her Instagram account and also hinted at the possibility of a full Spanish album in 2022. This title song is a hook we can't escape, its contagious guaracha-style strain coupled with a high-beat rhythm is exhilarating.
"I'm not going to back down from something that I'm really passionate about because I'm scared or scared of what people might think. It's me being me on my own life journey, it's amazing. I could cry about it, it means a lot to me, "said Aguilera.
-Lygie Gomes