OPINION: Kristen Stewart stuns in "Spencer", one of the best films of the year | Culture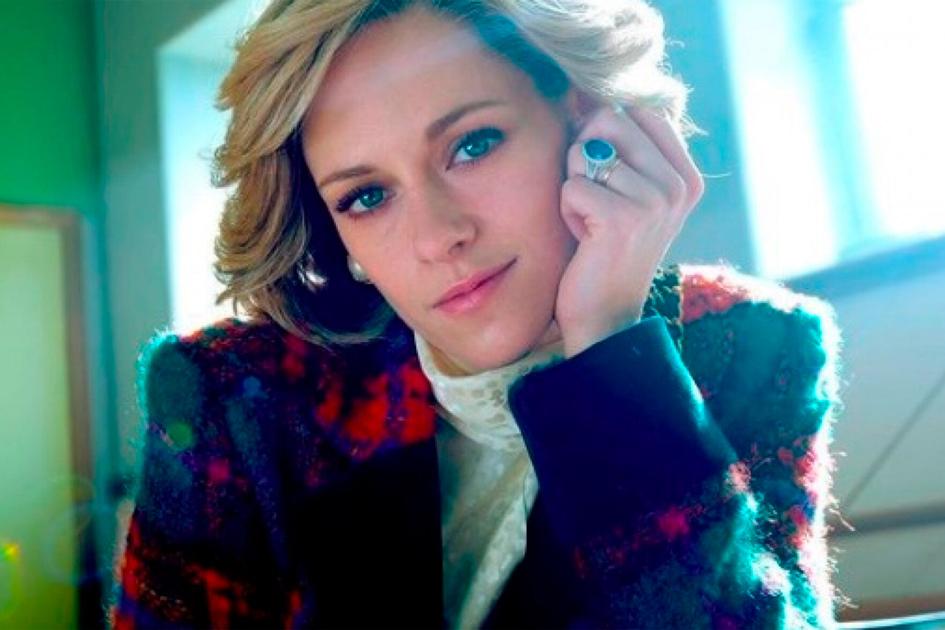 "Spencer" is an absolutely stellar, unconventional biopic that follows the life of Princess Diana. With impeccably polished technical aspects, this is one of the best films to release this year so far.
Following his previous "Ema" effort, which only started appearing in US theaters this year, "Spencer" is the latest film by Chilean director Pablo Larraín and is written by English screenwriter Steven Knight. The film stars Kristen Stewart of The Twilight Saga as Princess Diana as a result of the mental disorders she suffered in the days leading up to her split from Prince Charles.
The absolute highlight of this film is the performance by Kristen Stewart, which was an absolute shock to me. Before this film, I had never liked a single piece of his acting, even under the direction of so-called good filmmakers like Olivier Assayas, Ang Lee or Woody Allen. Stewart's performance here was detailed, nuanced, and compelling. She offers a stellar amount of emotional range throughout the performance, nailing down every emotion the script throws at her. Not to mention the fact that she has an impeccable English accent throughout the film, in which I never saw a single flaw. Besides, the acting is generally well done all around, but Stewart undoubtedly steals the show.
The visual presentation is absolutely stunning. First, Claire Mathon's cinematography is universally compelling and beautiful to watch. This is facilitated by the design of the film's fantastic colors, with rich deep yellows and oranges for the indoor scenes and milky blues and greens for the outdoor scenes. It helps that the sets and costumes that these colors showcase are lavish and bursting with personality. The makeup does a fantastic job of transforming the actors into their characters, best exemplified by Stewart herself.
The music for the film, composed by Jonny Greenwood of Radiohead, is another immersive element that "Spencer" has for him. The music is mostly eloquent classical music that complements the royal settings and lush landscapes. Sometimes the score is incorporated into the film, such as in the table scene where jazzy cacophonies seek to overwhelm the audience and translate Diana's nervousness perfectly.
The direction of the story was a welcome surprise. Too often biopics attempt to be holistic works capturing every detail of an individual's life and, therefore, tell an emotionally detached and overly utilitarian narrative. Looking at a microscopic part of Diana's life, "Spencer" manages to tell a gripping and involving story of emotional distress.
"Spencer's" tale is far from straightforward, branching off into little side paths every few minutes, but the central character is so fascinating to follow that it ties the whole movie together. Diana's anxiety is conveyed perfectly through claustrophobic close-ups and isolated, sterile wide shots. I was able to easily slip into Diana's mind and feel the waves of discomfort she feels throughout.
Personally, I don't find the real-world antics of the Royal Family particularly interesting, but caring about this narrative is far from necessary to enjoy this movie. "Spencer" works as a thought-provoking and compelling character study that is completely independent of the actual context of the people it represents, and I would hate if anyone wanted to see this movie but were turned off because they weren't interested. by real people.
With all of these positive qualities in mind, there are some issues I have with "Spencer". I found the children's performances to be somewhat distracting due to the inconsistency in their quality. In some scenes they were incredibly natural performers, while in others there was a noticeably couple hiccup online deliveries. These moments didn't have a big impact on my experience as they didn't make up a big part of the movie. What was a little more annoying were two characters who explained the thematic content of the film to the audience. One of them, I understand at least from a character point of view, but the other seemed almost entirely unnecessary to me. Obviously neither of those aspects ruined the movie for me because they're so minor, but both are so easy to fix by doing a few extra takes or cutting a line of dialogue.
In conclusion, "Spencer" is one of the most emotionally and technically captivating films to be released in 2021 and receives a strong recommendation from me. With the list of positives and negatives factored in, I would give Spencer a 9/10. It gets my recommendation to absolutely anyone who enjoys films that follow particularly strong main characters in the service of a story. Hell, it gets my recommendation from just about everyone.