New musical choices: Christina Aguilera, Julieta Venegas, Leslie Grace and more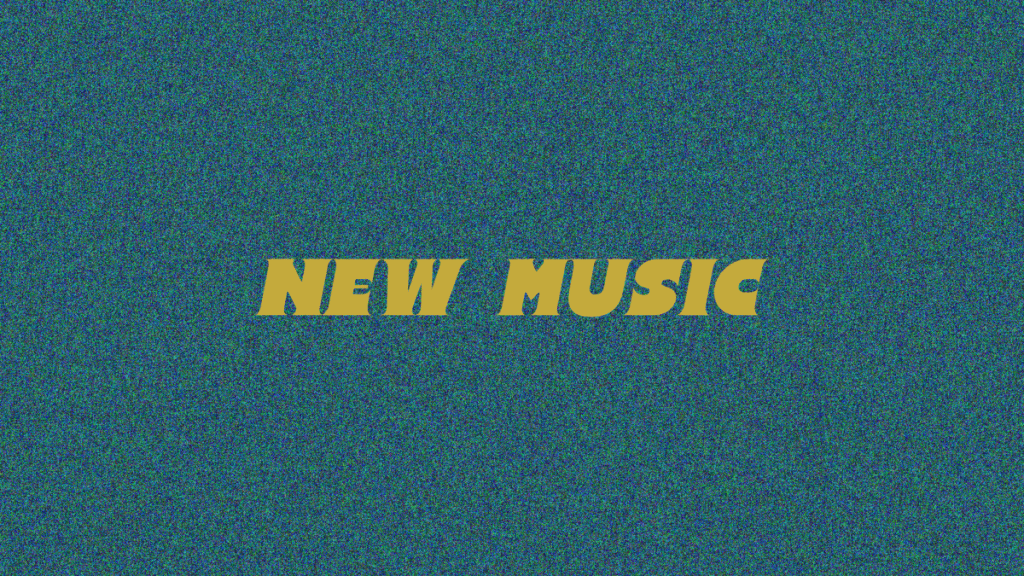 Welcome to LATINA's weekly roundup of the best new music releases. This week's list features Christina Aguilera's new Latin album and the emergence of Argentinian singer Emilia.
Also on the list, Julieta Venegas delivers an important message in "Caminar Sola", GALE goes pop-punk in "Problemas" and Mau y Ricky embraces banda music alongside Carin Leon. Plus, "Batgirl" star Leslie Grace teams up with Boza, Chesca teams up with Nio García, and Colombian producer Sinego releases a sexy EDM banger.
Christina Aguilera, "Aguilera"
Christina Aguilera has finally released her second Latin album. His new album "Aguilera" brings together songs from his recent EPs "La Fuerza" and "La Tormenta". The collection includes her empowerment anthem Latina"Pa Mis Muchachas"starring Becky G, Nicki Nicole and Nathy Peluso, and the ranchera power ballad"The Queen." Among the new titles, she teams up with Argentinian pop star TINI for the clean bop »Sueltameand Mexican crooner Christian Nodal for "Cuando Me Dé la Gana." Aguilera once again sounds amazing while tackling the ranchera genre with his powerful voice. Nodal compliments her well as they both give impassioned performances that are rooted in heartbreak. "¡Scale, Christina! » Nodal shouts at him. Xtina really goes all out on this album, which pays homage to her Latin roots.
Emilia, "Tú Crees En Mí?"
Emilia makes her debut with her debut album "Tú Crees En Mí?" The Argentinian pop star definitely serves up self-confidence throughout the 8-track LP. The album presents his banger ready for the perreo "Cuatro Veined." She also has stellar collaborations with other Argentinian artists. The intoxicating "Intoxicao" with Nicki Nicole is a feminine anthem. Backed by hip-hop beats, Emilia and Nicole exchange verses about living their best life. Emilia also teams up with her boyfriend Duki for the steamy love song "Como Si No Importara." About joining the Argentinian artists who cross, Emilia said"It is a pleasure and an honor to be Argentinian and to see that we are getting more recognition. Imagine, we are in Con Sur, far from everything like Miami, Puerto Rico, Colombia and Mexico, which are the larger markets.
Leslie Grace, "Como la Primera Vez"
Leslie Grace continues to make her return to music. The Dominican-American singer got back into action last year with the spellbinding "Bachica." She followed up earlier this year with electro-pop bop "Un Buen Dia." Grace continues the music with her new single "Como la Primera Vez". She teams up with rising Panamanian singer Boza for the sultry love song. Backed by reggaeton beats and Spanish guitar, they trade verses to rekindle their romance. Grace made a name for herself in bachata music, but now she continues to blossom as a Latin pop star. Outside of music, Grace made her big screen debut last year in the movie "In the Heights." Next, she'll play Barbara Gordon in the upcoming HBO Max movie "Batgirl."
Julieta Venegas, "Caminar Sola"
Julieta Venegas strikes a more serious chord with her new single "Caminar Sola." In March, she returned to music with her single "mismo love", in which she embraced a disco-pop sound. In "Caminar Sola", Venegas sings about the dangers women face when they go home alone at night. Producer Álex Anwandter composes the soundtrack of his chilling lyrics with strings and a black-type piano. It sounds like Venegas' most polished track to date, but it's also sobering in the way it delves into fears of female harassment. Venegas sings from the soul in this powerful anthem. About teaming up with Anwandter for their upcoming album, Venegas said, "He worked with all his heart, his professionalism, his emotion and all that is so beautiful. I tell you, finding the right partner, the right friends and the right colleagues in life is the key to doing great things.
Chesca and Nio García, "Tu2Ru"
On a new version of her single "Tu2Ru", Puerto Rican singer Chesca teams up with Nio García. García is best known for his global "AM" remix which featured "Oasis" collaborators Bad Bunny and J Balvin. García brings a street twist to Chesca's delightful love song. Backed by disco-pop beats, Chesca and García exchange verses on a magical night on the dance floor. García is also a noted dancer, so he moves easily alongside Chesca in the music video. "Tu2Ru" is now a dream duet with García in the mix. About not boxing in a genre, Chesca said, "I am not only a fan of reggaeton, but a fan of music and everything that represents me or speaks to me. I feel like that's the beauty of being an artist. I think it's an exciting time to evolve.
GALE, "Problems"
GALE continues to push Latin music to new places. The Puerto Rican singer-songwriter has written hits for artists like Christina Aguilera, Anitta, Shakira and Cardi B, but now she's getting noticed as a performer. She released her first single "Inmadurain March and now she's upping the ante with 'Problemas'. GALE embraces a punk-pop sound as she sings about mending a relationship with makeup sex. 'I wanted to write a song inspired by a physical relationship toxic where most problems are solved in the bedroom. It's like a vicious cycle: you know it's not good for you, but you keep coming back for the high and the excitement," GALE told LATINA. "Problema" is a fun and seductive pop banger with a nerve-wracking edge.
Mau and Ricky and Carin Leon, "Llorar and Llorar"
Mau and Ricky tease their next project "Desgenerados". The title is a nod in Spanish to how the Venezuelan brothers feel like they can't be locked into one genre after tackling various styles in their music. Earlier this year, Mau y Ricky went the electronica route in "No Puede Serwith Eladio Carrion. Next, the duo add a pop-rock twist to banda music with rising star of the genre, Carin Leon. In "Llorar y Llorar," Mau and Ricky give their most passionate performances yet as they sing about a relationship coming to an end. Leon stirs up the emotion with his Mexican courage. "Llorar y Llorar" shows that Mau y Ricky can hit him in the carne asada. They are currently filming the reality show "Los Montaner" with their father Ricardo Montaner, their sister Evaluna and their brother-in-law Camilo.
Sinego and Gazelle, "Alba (morning edition)"
Sinego seamlessly blends his Latin roots with his love for electronic music. The Colombian producer and multi-instrumentalist has teamed up with Gazelle for his new single "Alba (Morning Edit)". The song opens with a dreamy Spanish interlude before turning into rustic house music. Throughout the seriously sexy track, Gazelle swaps the words "morning" with "moaning" as if participating in a dawn banter. The electronic mystique that runs through Sinego's songs remains strong here. "Alba" will be part of Sinego's highly anticipated debut album. The LP will include features from Sofi Tukker, Lucy Vives, Pauza and Yo Soy Matt. He also has a side project titled Sinego B Side. As part of this project, he teamed up with Armen Paul for a hypnotic remake from the classic "Kids in America" ​​by Kim Wilde.