Listening Club tackles another masterpiece | Culture & Leisure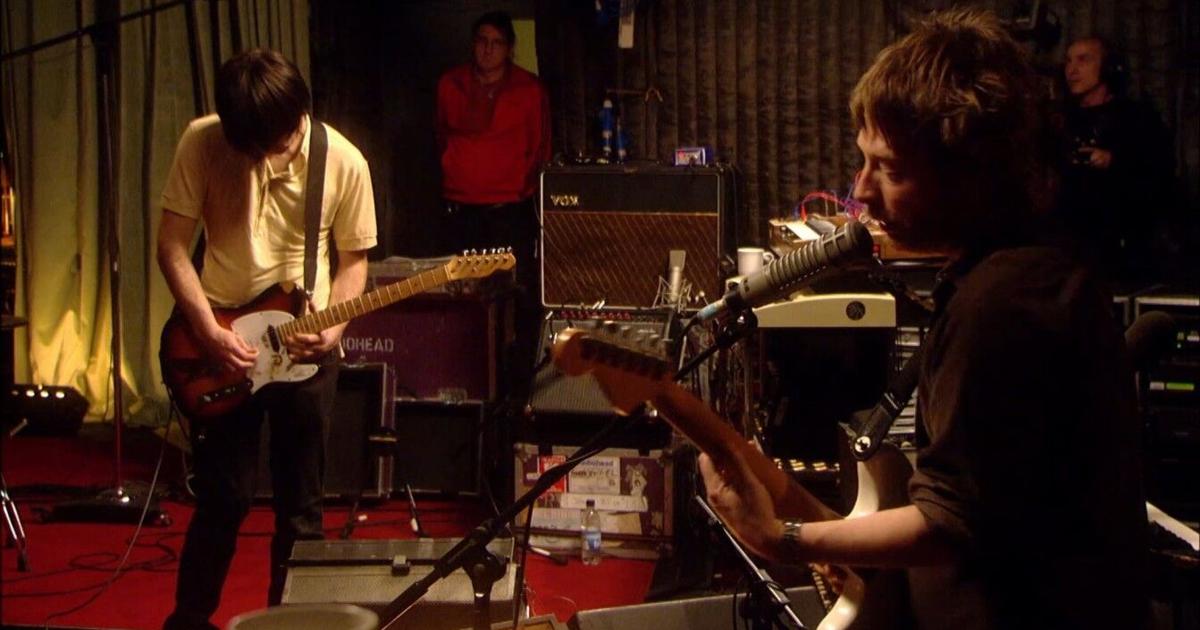 The hosts of Listening Club, a monthly show from the Wilkinson Public Library, are downright fearless. The breakthrough albums of Erykah Badu, Joni Mitchell, Prince, Tom Petty and the Beatles have all been the subject of heated conversations in previous editions of the "book club for music". This month's topic is no less weighty, important and mind-blowing for fans of music on vinyl, as local musician Sam Burgess leads a discussion on Radiohead's 2000 release, "Kid A", on Monday. at 6 p.m. at Telluride Music Co. Registration is strongly encouraged at telluridelibrary.org.
Radiohead is one of those bands that insists on pushing musical boundaries with every new record. The English group is composed of Thom Yorke (vocals, guitar, piano and keyboards), Jonny Greenwood (lead guitar, keyboards and other instruments) Colin Greenwood (bass) Ed O'Brien (guitar and backing vocals) and Phil Selway (drums). With deep influences in jazz, Radiohead's ever-evolving sound has been described as experimental, art rock, electronic, prog rock, grunge and Britpop. Just try to fit the music of this wildly inventive band.
"Kid A", the band's fourth album, features a change in sound from their previous releases. Here is this hyperbolic review from a fan on thetoptens.com.
"'Kid A' is by far and without a doubt the best album ever made. It's a masterpiece that's so brilliant that even Radiohead, the greatest band of all time, can't replicate something as amazing as ever…this album leaves me no choice but to to use the one word no reviewer should ever use: perfect.
Here's what Listening Club host Burgess has to say about this provocative album.
"'Kid A' marked a sea change for the band, going against conventional songwriting tactics and tropes, and ushering in a new style of electronically influenced music that changed the course of future works," he said. "I would say it's their signature work and an interesting piece to study."
As noted, "Kid A" represented a musical departure from the band's previous work.
"It was a big departure from their previous albums, and it divided fans and critics alike," Burgess explained. "In retrospect, it gets the recognition it deserves as a singular masterpiece. What first attracted me was the vastness of the electronic influences – at the time I was just doing dive into electronic music – but listening to it now, I can appreciate it for its outstanding creativity and songwriting.
Radiohead is hard to pin down, probably by its design and also by the impulse of its sheer creativity.
"Radiohead is a unique band in that they constantly buck trends and follow the path of their own enlightened creative mind," Burgess said. "In short, they don't care what people say or think of them and continue to produce exciting, dynamic and original music. There's nothing uninteresting or uninspired about Radiohead's music in my opinion.
For Burgess, it was Radiohead's third album, "OK Computer", released in 1997, that caught his attention, as well as their unmissable single "Creep".
"It wasn't until I heard 'Kid A' that I was convinced these guys were onto something unique and cool," he said. "It further spurred my interest in different styles of electronic music, which I still listen to and love today."
It's the band's shifting soundscapes that may panic some listeners, but for Burgess, that includes the very reasons he digs them.
"Radiohead gets a bad rap for trying new things. They're loved and hated for it," he said. Thom Yorke. His use of unconventional vocal styles is really interesting, and the band as a whole supports each other in a really cool and different way. I just think they're a really great band creatively.
Listening Club was born when the pandemic lockdown tried to stifle community conversations across the board. Library adult programming specialist Laura Colbert floated the idea of ​​an "album book club" among local music lovers – who responded with great enthusiasm – and launched the series in November 2020 with Tom Nading of Telluride Music Company taking "Abbey Road" by the Beatles for the inaugural session. Since then, a variety of local entertainers have presented records ranging from rock, new wave, folk, R&B, funk, and more. It creates a community, Burgess said, and a community that has thrived long after the lockdown.
"Like all of our cool library programs, the Listening Club brings people together in a common interest," he said. "As much as I like listening to music alone, doing it with other people where you can talk about what you hear opens up new possibilities, and renews my love for certain works. I also learn something new every session. We are blessed to have such cool programming thanks to the Wilkinson Library.
Register for Monday's session at telluridelibrary.org. Entrants are entered into a draw for the featured album, a gift from Telluride Music Co.
For next month's Listening Club, on February 28, Jill Wilson will host a discussion on "The Point" by Harry Nilsson.