Kim and Khloe Kardashian accused of dangerous body image message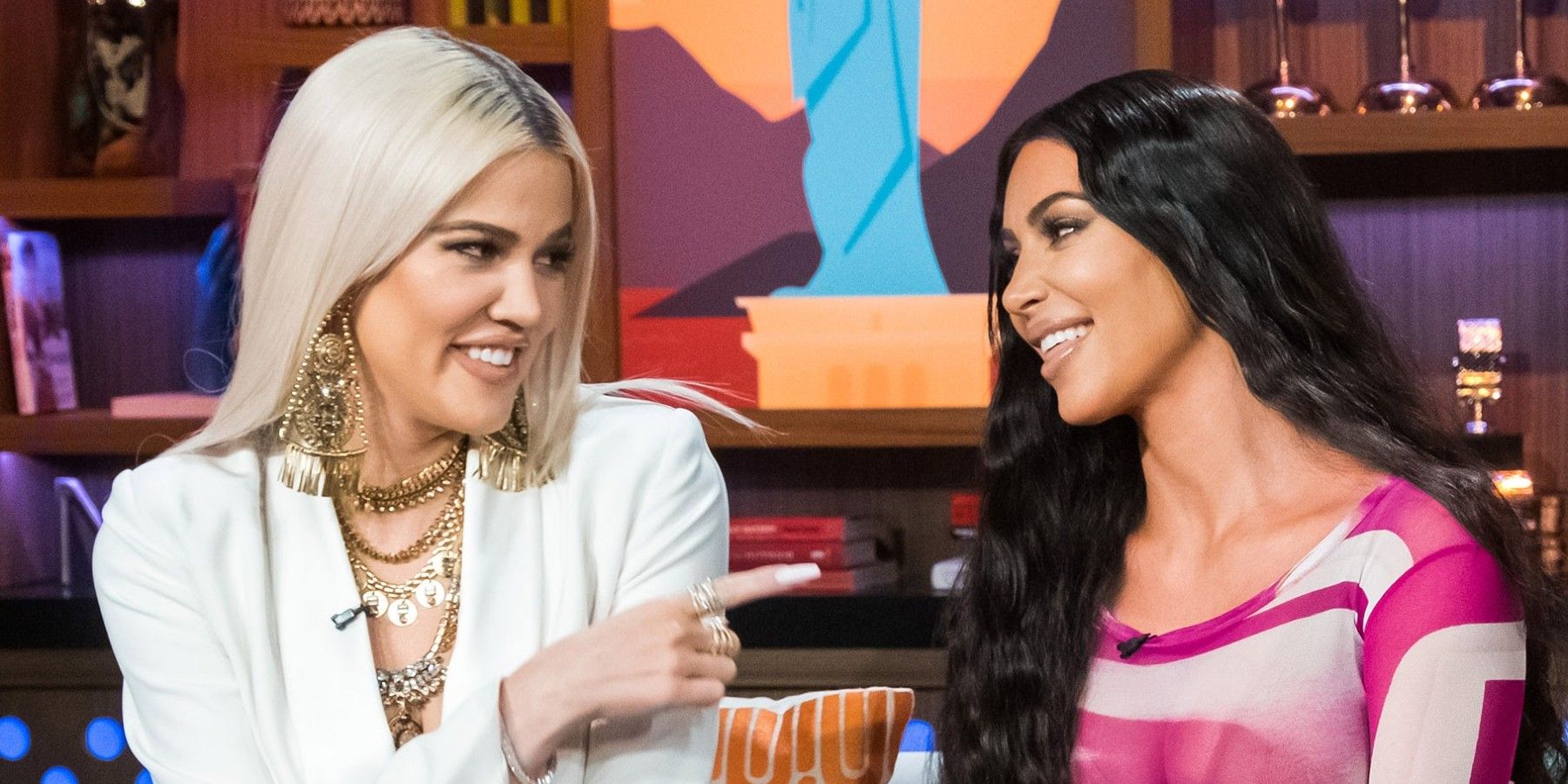 Kim and Khloe Kardashian are under scrutiny again after fans accused them of sending a negative message about body image to young women.
Kim and Khloe Kardashian are once again referred to as The Kardashians fans believe the two sisters are sending young women a negative message about body image. The Kar-Jenners wield substantial power over many spaces in society, but beauty and body image are certainly their expertise. Kim and her younger sister Kylie Jenner have both built brands in the makeup and skincare industries, while Kim and Khloe are involved in fashion with their brands SKIMS and Good American. Since they rose to fame with their original series, keeping up with the Kardashiansthey reinvented the world of beauty with their iconic curvy silhouettes.
The Kar-Jenners have become known for their BBLs, although they have also been criticized for appropriating and taking advantage of the body type that black and Latina women naturally have. Fans have noticed that recently stars seem to have done away with their BBLs altogether and are pursuing a much slimmer figure, one that was at its peak in the early 2000s when celebrities with small frames like Britney Spears and Christina Aguilera were considered to be ideal. Kim caused a ton of outrage in early May when she appeared at the Met Gala in Marilyn Monroe's "Happy Birthday Mr. President" dress in 1962. But it wasn't just the vintage dress that angered fans, but also Kim's admission that she lost 16 pounds in two weeks to fit into the dress. Riverdale Actress Lili Reinhart was particularly angry at Kim's extreme weight loss and felt it sent a dangerous message to her young fans.
Related: KUWTK: How KarJenners Missed the Boat in Addressing Beauty Standards
Now fans are once again finding flaws in Kim and Khloe's body image posts. Reddit user Ki2525_ pointed out that the two seem to have made their new mission slimmer. "Is it weird to anyone other than me that the Kardashians (Kim and Khloe) are just obsessed with being skinny?" The user asked. "There is a difference between being skinny and being healthy and it seems to me that KIM AND KHLOE don't necessarily care about being healthy, they just want to be skinny and sexy.They also pointed out that Kourtney Kardashian seems to be more invested in working out for health reasons and not just to be skinny like her sisters. Many Kar-Jenner fans agreed with the observation and found them disturbing. that the Kardashian sisters are so obsessed with their weight.
"I think they really have a problem,Redditor bluebunnny101 replied. Fans also pointed out that the two have been on a lot of body meds which are just as concerning as their weight loss obsession. Photoshop and seem to have extremely thin waistlines in their Instagram photos that they don't seem to have in real life.Celebs rarely admit to photoshopping, and quite often their editing contradicts the message they send with their post. example, Kim hired Tyra Banks for a SKIMS body positivity campaign, but was later called in to photoshop America's Next Top Model photo of the host.
With the platform the Kar-Jenners have, they absolutely have to be careful about the messages they send. At the same time, no one has the right to tell them what to do with their bodies. Despite the power they wield, they are still victims of a society that constantly tells women what body type is relevant this season. Still, many fans think Kim and Khloe's attitude toward body image is harmful, particularly because they rarely take responsibility for their actions, no matter how damaging. However The Kardashians stars usually ignore criticism, their fans aren't backing down anytime soon.
Next: Why Fans Are Bothered By Kim Kardashian's Photoshop Confession
Source: Ki2525_/Reddit, bluebunnny101/Reddit
90 Day Fiancé: Memphis looks unrecognizable with blonde hair makeover
About the Author