Joe Grushecky and Bruce Springsteen tell Apple Music 25 years of "American Babylon"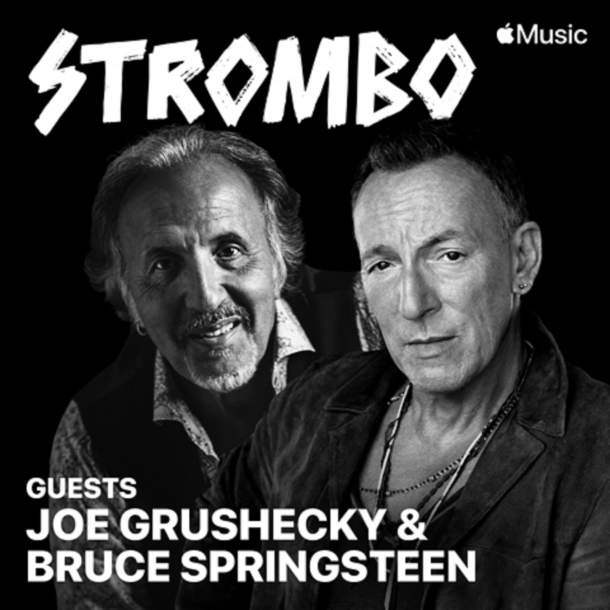 Joe Grushecky and Bruce Springsteen join Strombo on Apple Music Hits to talk about 25 years of Joe Grushecky and The Houserockers album, American Babylon, produced by Springsteen.
Joe Grusheky on Bruce's impact on him as an artist
"American Babylon in particular was a piece of music that changed my life because I was probably at the end of my career, and I would have continued to make music, but I didn't know what I was going to do. to do. I was a little burnt when Bruce graciously extended his helping hand to me. So American Babylon really cemented our friendship for me. And I am very grateful to this day that he has given me this helping hand.
Bruce Springsteen on the power of music
"My mom to this day, she's 95, she's had Alzheimer's for 10 years, but when I put on big band music or music that she was deeply connected to, she'll always want to dance. And she's constantly losing 10, 20 years of her looks and just, that's music, that's what she does for you. It is timeless. Its impact is timeless. And that's kind of one of the wonderful things about being a musician, which is a pretty amazing way to make a living. It's always close at hand. You've had access to this time machine, or whatever you want to call it, where it's very useful. It's a wonderful part of my life, and of my mothers too.
Bruce Springsteen on how the Joe collaboration came about
"And that was one of those records that really came out of our relationship. It was kind of a thing where we met, we kind of started out, we had a lot in common, and like I did. 'said, I'm not really a producer. I don't produce, I've produced a little bit over the years, but not that much. And so it was really something that I did in some way. like, "Yeah, I love Joe, we're having a good time together. Yeah, let's do a record. ' It happened pretty much like that.