Iris Law Wears Beyoncé's 2003 MTV Movie Awards Dress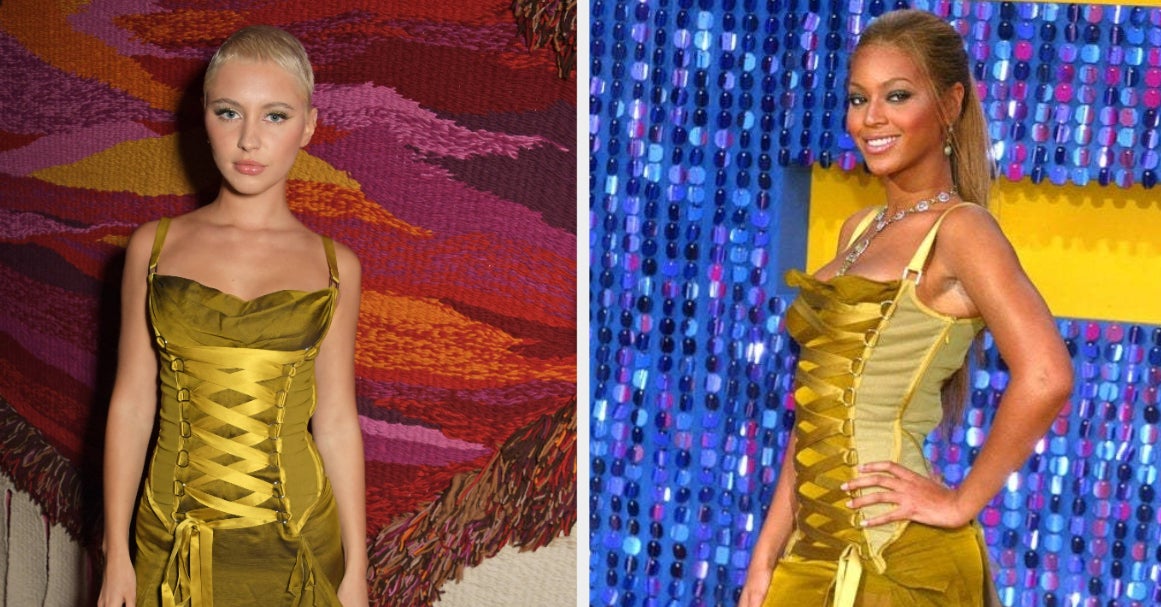 Christina Aguilera and Rita Ora have previously worn the Versace piece.
You know Iris Law – model, trailblazer, daughter of Jude Law and Sadie Frost. As a teenager, she landed brand campaigns for luxury fashion houses like Burberry.
If you don't know Jude's family tree, the actor shares three children with Sadie: Rafferty, Rudy and Iris, whom they welcomed in 2000.
Anyway, she's 21 now. These days, when Iris isn't walking the runway or working as a Dior brand ambassador, she wears iconic ensembles at industry events like Perfect magazine's London Fashion Week party, at which she attended in a dress that has a lot of history.
Iris was photographed at the Fashion Week party on Monday night in an olive green dress designed by Versace.
The outfit alone created a jaw-dropping moment — as you can see — made even cooler by the fact that Iris walked into it after Beyoncé, Christina Aguilera, and Rita Ora.
Christina initially wore the dress while posing for Versace's fall 2003 campaign, but you'll probably remember it from Beyoncé's appearance at the MTV Movie Awards that year, where she won multiple titles for "Crazy In Love."
Honestly, this is the throwback we needed today.