Glenn Douglas Small | Obituary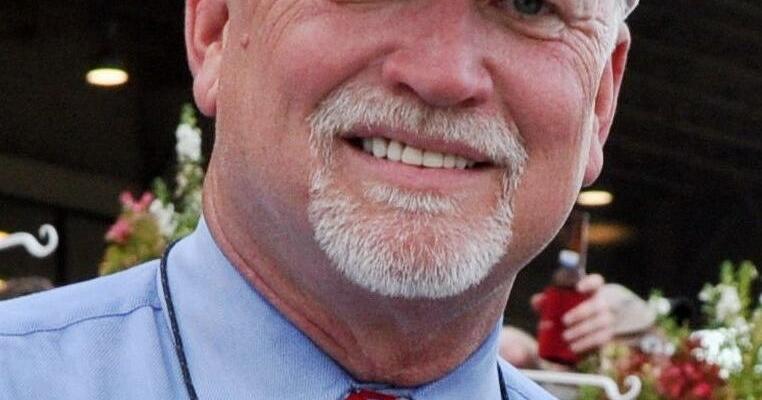 Glenn Douglas Petty
December 5, 1956 – May 11, 2022
Glenn Douglas Petty, 65, of Warrenton, Virginia, died May 11, 2022, at the University of Virginia Medical Center in Charlottesville, Virginia, after complications from treatment for lymphoma. A service and celebration of his life will be held at Saint James Episcopal Church, of which he was a member, at 73 Culpeper Street, Warrenton on Friday May 20 at 2 p.m. Officiating, the Reverend Benjamin Maas.
Glenn was born in Patagonia, Arizona to Colonel Floyd Ernest Petty and Mary Ann Petty. His father's career in the United States Army had Glenn's early years spent in Arizona, Germany, New Jersey, and Fairfax, Virginia. The family settled in Markham, Virginia in 1966 at Gibraltar Farm. Glenn joined his older sister Gail in horse riding and show jumping, guided by his mother's involvement in the sport. For Glenn, this led to a lifelong love for the horse industry.
He graduated from Fauquier High School in 1975 and James Madison University in 1980 with a degree in journalism. After serving as the equestrian editor of the Fauquier Times Democrat, Glenn continued to follow his passion serving many impactful roles in the Virginia Thoroughbred industry. During his decades-long career, he led the Virginia Thoroughbred Association with three separate terms as Executive Director, playing a vital role in industry efforts to bring pari-mutuel betting to the Commonwealth and the formation of the Virginia Breeders Fund. He also served as Senior Advisor to the Maryland Jockey Club during the years of development and opening of Colonial Downs Racetrack in New Kent, Virginia. Prior to working at the VTA, Glenn played a key role at EMO Insurance with Ernie Oare, as Operations Manager where he was instrumental in forming racing, breeding and pinhooking partnerships and in the formation and operation of EMO Horse and Farm Insurance. He also partnered with Tyson Gilpin for many years at the Stallion Service Bureau as a blood counselor. In addition to these roles, Glenn served as interim executive director of the Virginia Horse Center, a job he loved, and served as a member, then chairman, of the Virginia Horse Industry Board, appointed by former Governor Mark Warner. Although a diagnosis of CNS lymphoma in 2014 impacted his work in the equine industry, he was a lifelong horse racing fan. Along with his wife and children, Glenn watched Rich Strike win the Kentucky Derby in his hospital room, where his enthusiasm flared despite his discomfort.
Glenn's greatest love was his family, and fatherhood was his greatest joy. He reveled in all the love his children brought into his life, and they will miss him dearly. Glenn encouraged them through youth soccer, basketball, soccer, lacrosse and horseback riding lessons, and later at games, plays, art shows and more. . He made great salsa and homemade pizza, planned fun family vacations, and was a wonderful example of a caring and supportive father.
Glenn's life was rich in friendships, which he valued immensely. He enjoyed fishing, golfing, and skiing, especially with friends on golf trips to Pinehurst, ski trips to Park City and Seven Springs, and fishing on the Shenandoah River or any convenient river or ocean. After playing basketball and football in high school, he pursued volleyball and basketball for several years. Glenn was a big fan of the Washington Commanders, Washington Nationals, JMU Dukes and UNC Tarheels (he liked to say he married into a nest of Tarheels). Glenn also loved listening to Tony Kornheiser's podcast, and he would fully approve of Dan Snyder selling the team. A writer at heart, he's entertained friends and family for years with his Today's ACC Headlines blog, which specializes in misspelling the name of a coach whose name begins with the letter "K" (and doesn't should not be written here). He's seen a lot of live music over the years and loved Jimmy Buffett, Bruce Springsteen, the Rolling Stones and Jerry Jeff Walker, to name a few. Glenn found his time on a very meaningful mission trip to Haiti, and he was an active member of the Warrenton Rotary Club for several years, as well as other local charitable endeavours.
Survivors include his wife, Amy Thomas Petty, his daughter, Anna Galina Petty, his son, William "Toly" Petty, his brother, Joel Petty and his wife Yana, his nephews David and Pasha, and his niece Donna. Glenn is also survived by Amy's parents, Dr. and Mrs. Robert Thomas, of Ramseur, North Carolina, who loved him as a son. He was predeceased by his parents and his beloved sister Gail Petty Williams.
Glenn's family thanks the staff at UVA Medical Center for their care over the past eight years, especially Dr. David Schiff, Dr. Guillermo Solorzano and Amanda Lane. They also thank the many family members, friends and neighbors who have shown their love through countless visits and acts of kindness. In lieu of flowers, those who choose to make a donation in his memory may make a donation to Saint James Episcopal Church, the Fauquier County SPCA or a therapeutic riding or retirement non-profit organization. blood in your area.