Every first queen eliminated in history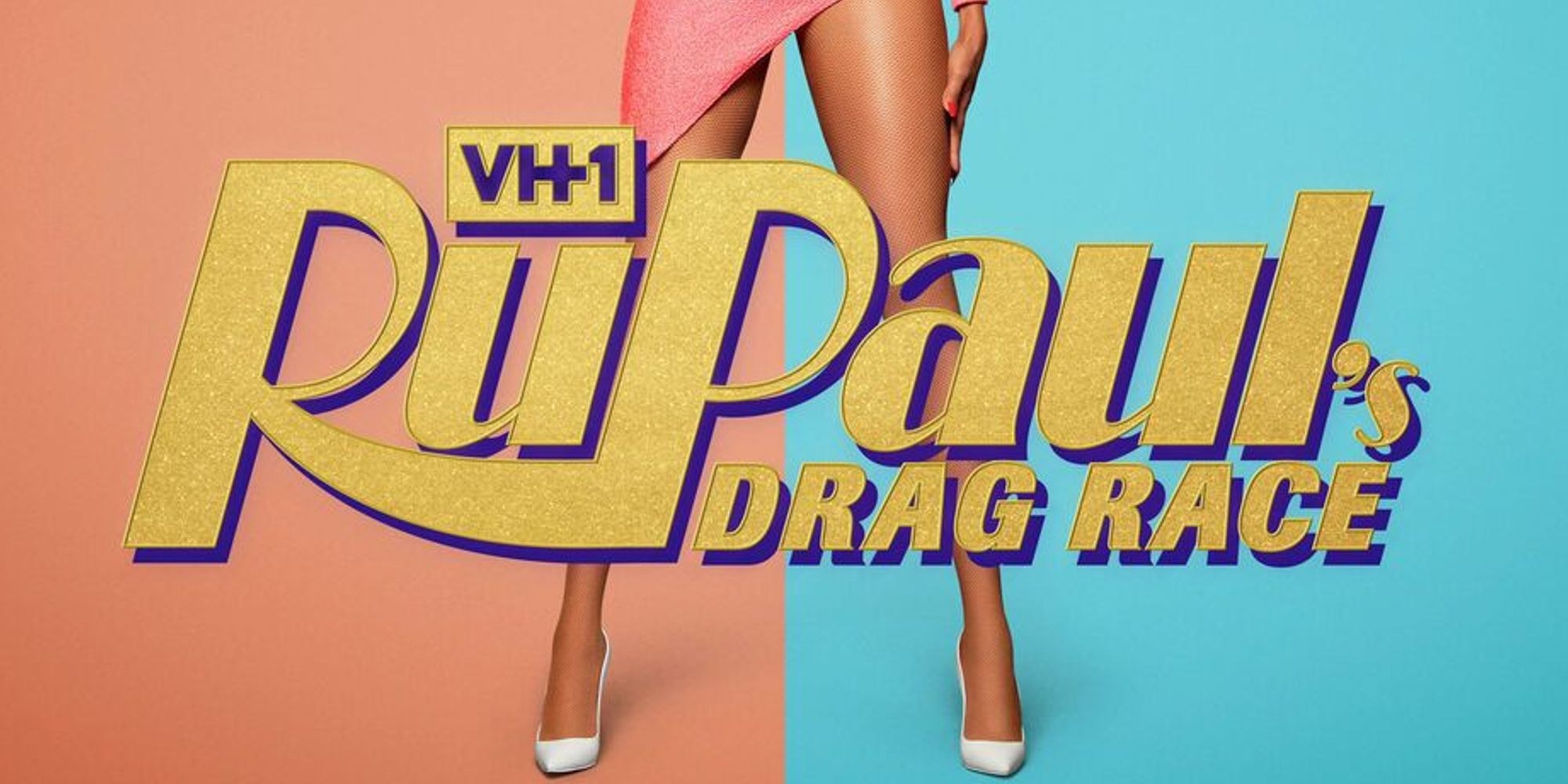 After 14 seasons of RuPaul's Drag Race, a few queens unfortunately became the first contestants to walk away during their respective seasons. Luckily, RuPaul and the cast of queer artists featured on the show have started celebrating which queens get eliminated first on drag race over the years. Considering the time and investment that all queens devote to their drag race trips, it's always heartbreaking to see someone go first.
That said, there will always be a contestant who goes home first in a reality competition. After all, as long as there are eliminations, someone has to leave the show before everyone else. At least RuPaul's Drag Race is known for finding different ways to constantly refer to these queens and celebrate the work they put into the show, regardless of their placement. Now that both drag race The premieres of season 14 are behind us, it's time to look back at all the first queens eliminated from the series.
Related: RuPaul's Drag Race: Season 14 TV Schedule & Streaming Options
Victoria "Porkchop" Parker – Season 1
In 2009, Victoria "Porkchop" Parker became the first-ever queen to walk away from RuPaul's Drag Race season 1. She lip-synched for her life against Akashia with RuPaul's "Supermodel (You Better Work)". In 2021, she was honored on drag race season 13 with a twist called Porkchop Loading Dock.
Shangela – Season 2
It's crazy to think of Shangela as an amateur drag queen now, but she's only been doing drag for a few months. drag race season 2. As a result, Shangie was the first queen eliminated this season after lip-synching RuPaul's "Cover Girl" against the legendary Sahara Davenport.
Venus D-Lite – Season 3
Fans discovered Venus D-Lite as a very dedicated Madonna impersonator on drag race season 3. However, her drag didn't live up to the standards of the judges who sent her home in the very first episode. Her lip sync was against Shangela to the tune of "The Right Stuff" by Vanessa Williams.
Alisa Summers – Season 4
The first lip sync of your life on drag race season 4 was between Alisa Summers and Jiggly Caliente. They lip-synced to Britney Spears' "Toxic," and Jiggly did what it took to stay in the competition. As a result, Alisa went home first.
Penny Tration – Season 5
Penny Tration came into RuPaul's Drag Race as the fan-favorite of season 5 according to an online poll open to fans. Unfortunately, Penny landed in the bottom two against Serena ChaCha and lost her lip sync to Miley Cyrus' "Party In The USA."
Kelly Mantle – Season 6 Premiere 1
Despite being ready to rock and roll on drag race season 6, veteran actress Kelly Mantle was eliminated in the first season premiere. Kelly lip synced up with Vivacious on Madonna's "Express Yourself" and was finally told to walk away.
Related: RuPaul's Drag Race UK VS The World Announces Guest Judges
Magnolia Crawford – Season 6 Premiere 2
drag race season 6 had two premieres which split the cast of queens into two groups. In the second group, Magnolia Crawford failed to impress the judges and was eliminated before even meeting her other series co-stars. At the end, she lip-synced to Vicki Sue Robinson's "Turn The Beat Around" against Darienne Lake.
Daily Storm – Season 7
In a season with so many young and slightly inexperienced queens, many viewers thought Tempest DuJour would roll the competition over. drag race season 7. Alas, the exact opposite happened, as Tempest was sent home first on the show.
Naysha Lopez – Season 8
When Naysha Lopez revealed to the other queens on RuPaul's Drag Race season 8 that she was a former Miss Continental, it was clear the girls were shaking in their boots. Nonetheless, Naysha fell into the bottom two with Laila McQueen and lost her lip sync to Lady Gaga's "Applause." Naysha returned in the later season, but she was still the first queen to walk away in season 8.
Jaymes Mansfield – Season 9
Not a single queen was sent home at Lady Gaga's premiere drag race season 9. By Episode 2, however, it became clear that Jaymes Mansfield's drag persona might not yet be fully developed. After lip-synching to B-52's "Love Shack" against Kimora Blac, Jaymes became the first queen eliminated from Season 9.
Vanessa Vanjie Mateo – Season 10
Vanessa Vanjie Mateo broke the internet with her 'Miss Vanjie' catchphrase as she left the drag race Reverse season 10 competition. Either way, being eliminated first turned out to be a blessing for Vanjie as she went viral on the internet for her elimination scene. During the episode, Vanjie lost lip-sync to Kalorie Karbdashian Williams against Christina Aguilera's "Ain't No Other Man".
Soju – Season 11
There's no denying that Soju fell on her face on drag race season 11 episode 1 as she wore a look on the runway that the judges really hated. In recent years, Soju has faced some accusations and has since stopped dating for the time being. Looking back, Soju is remembered on the show for her story about her cyst.
Related: RuPaul's Drag Race: Why Fans Aren't Happy With 1st Straight Queen
Dahlia Sin – Season 12
All in all, nothing came easy for the queens that were thrown away RuPaul's Drag Race season 12. For one thing, this cast had to deal with the shock disqualification of Sherry Pie. As if that weren't enough, these queens have also had all of their bookings canceled due to the growing COVID-19 pandemic. Dahlia Sin was the first contestant eliminated from season 12, but that was the least of her worries, to say the least.
Kahmora Hall – Season 13
Jaida Essence Hall's drag sister, the Mackie doll herself Kahmora Hall, turned out to be the first queen eliminated from drag race season 13. The series' first elimination didn't come until episode 4, but Kahmora was the first queen to walk away after losing lip-sync to Denali to Crystal's "100% Pure Love." Waters.
Orion Story – Season 14 Premiere 1
The LGBTQIA+ community entered 2022 already eager to watch RuPaul's Drag Race season 14. This season also featured a split premiere which separated the cast into two groups. In the first premiere, Orion Story fell into the bottom two with June Jambalaya and lost lip-sync for your life to the tune of Lizzo's "Water Me."
Daya Betty – Season 14 Premiere 2
The second premiere episode of drag race season 14 introduced the seven other queens competing on the show this year. For this round, Daya Betty and DeJa Skye failed to impress the judges the most and ultimately landed together in the bottom two. They were asked to lip-synch to Alicia Keys' "Fallin'", and DeJa's performance was so strong that RuPaul called her a "lip-sync assassin." As a result, Daya Betty became the first queen to walk away during this second drag race first.
More: RuPaul's Drag Race: Everything We Know About 'UK Versus The World'
RuPaul's Drag Race season 14 airs Fridays at 8 p.m. ET/PT on VH1.
90 Day Fiancé: Ariela makes a surprise move after marrying Biniyam in the US
About the Author