Dirty Dozen Brass Band and Crow Crawl in Uptown Greenwood next Saturday | Relax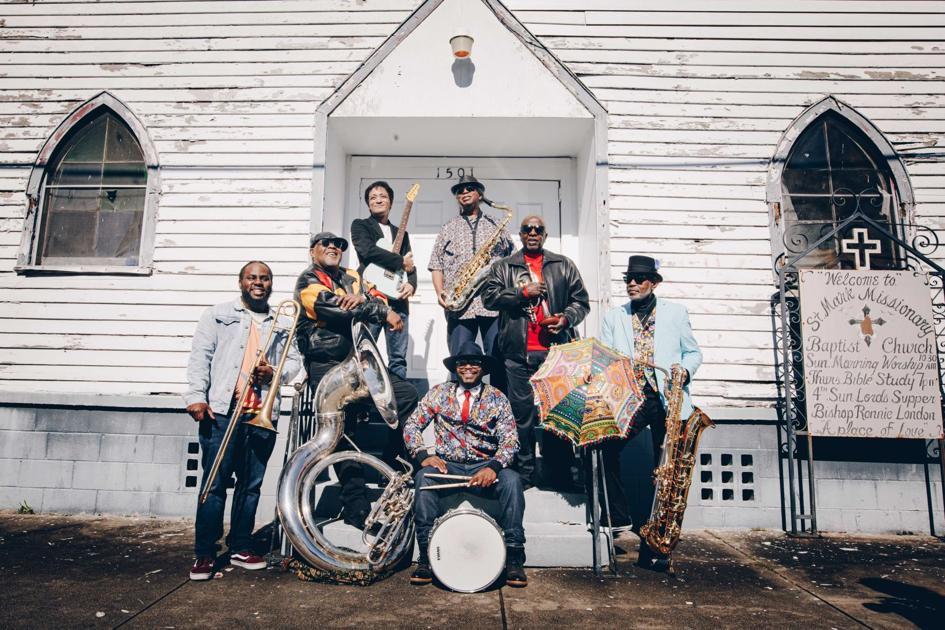 The syncopated beats of New Orleans and second-line jazz arrive next Saturday at Countybank Plaza on Main Street in Greenwood.
This free 7 p.m. outdoor concert by the Dirty Dozen Brass Band will be preceded by a craft beer tasting – the Uptown Crow Crawl – at 5 p.m. The $ 25 tasting tickets are available online at eventbrite.com and Greenwood Town Hall, Finance Department.
Crow Crawl ticket holders can visit Howard's on Main tent during the concert to receive a single beer at no additional cost.
This September celebration also gives you the opportunity to check out how entries are progressing in the 2021 Uptown Greenwood Scarecrow Contest.
The Dirty Dozen Brass Band was born in the 1970s, mixing traditional New Orleans brass bands with the second lines that performed in social and leisure clubs in Crescent City.
Today, Dirty Dozen Brass Band is one of the most recognized and recorded groups of the genre. The band have toured the world extensively and have performed and recorded with Norah Jones, Widespread Panic, Elvis Costello and the late David Bowie.
The group's take on music caught the ear of jazz festival pioneer George Wein, who recently died at the age of 95.
"Wein kept jazz alive and he put us in every jazz festival in the world," Lewis said.
Roger Lewis, one of the founding members of the group, has been with the group since 1976. He is the leader of the group. Lewis also plays saxophone and "dibbles and dabbles with the flute" and he does a bit of rap as well.
"I can't wait to see this show. I need it, "Lewis told Index-Journal in a telephone interview this week. "We have seven people in the group right now."
At the time, Lewis said second-line parades were frequent, "almost every Sunday" in The Big Easy, providing entertainment for locals and tourists.
"It would be thousands and thousands of people who would enjoy the music," Lewis said. "It would be so big that they would have to hire two or three groups, depending on which clubs were participating."
Traditional New Orleans music, combined with different types of music, from bebop to pop, rock and funk, has "changed the complexity" of music for the Dirty Dozen Brass Band, Lewis said. .
"We play it where people can dance," Lewis explained. "It makes it better, whether it's a slow drag or a Michael Jackson tune, or an original tune. … It's all like a big pot of musical okra.
Contact Sainte-Claire Donaghy at 864-943-2518.