Christina Aguilera met fiancé Matt Rutler while working on 'Burlesque'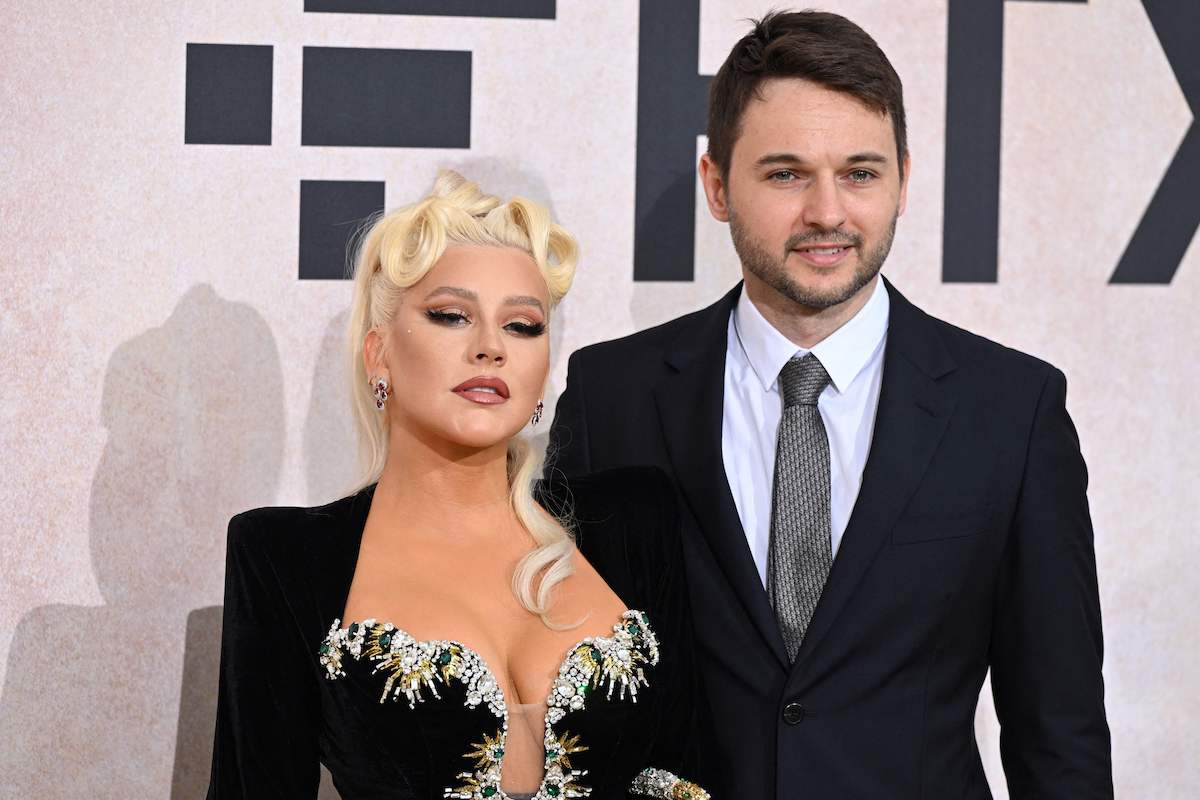 The sensational singer Christina Aguilera has sold over 43 million records worldwide and is one of only four female artists to top the Billboard Hot 100 charts for three consecutive decades.
While the six-time Grammy-winning artist is known for her risque lyrics and skintight leather wardrobe, few know the former's personal side. Voice coach. Like many celebrity relationships, Aguilera prefers to keep her family life private.
The "Say Something" diva, who is divorced, shares a daughter with her longtime fiancé, whom she met on the set of her first feature film.
Who is Aguilera's fiancé?
In 2009, the "What a Girl Wants" singer accepted her first film role, alongside Cher in Burlesque. According to Entertainment Weekly, more than a decade later, the on-screen musical is an "enduring cult phenomenon that still inspires everything from drag queen revues to viral internet moments."
It was on the set of Burlesque that Aguilera met her fiancé, Matt Rutler, who was working on the film as a production assistant. The couple hit it off almost instantly, and the following year, the "Lady Marmalade" singer filed for divorce from music producer Jordan Bratman.
According to Bustle, in 2013, after several years of dating, Aguilera and Rutler became pregnant with their first child and moved into a house in Mulholland Estates together. On Valentine's Day in 2014, the couple got engaged by posting a romantic beach photo to Twitter with the caption, "He asked and I said…"
It's been almost eight years since the 41-year-old singer announced her engagement but, to date, the couple have not married. That doesn't mean they aren't crazy about each other yet.
Aguilera recently posted a birthday message to Rutler on her Instagram account along with a video montage to the song "Simply the Best." The caption for the loving tribute said her fiancé was a "devoted, loving and caring parent and partner". She went on to say, "I'm proud of you and I'll always be in your corner… I encourage you to keep shining and succeeding in all your wildest dreams. I love you baby."
How many children does the pop star have?
In the early 90s, Aguilera appeared on The All-New Mickey Mouse Club with Britney Spears, Justin Timberlake, Ryan Gosling and Keri Russell. She remained on the show for seven years until she caused a stir with her single "Genie in a Bottle."
While the old Voice Judge is no longer a Mouseketeer, she now has a child the same age she had when she started in the entertainment industry. She shares a 14-year-old son, Max, with ex-husband Bratman, to whom she was married from 2005 to 2011.
According to US Weekly, she "maintained a friendly co-parenting relationship with Bratman." On Instagram, the singer said: "We make blended families work. It's a beautiful thing.
The MTV Video Music Award winner also has a daughter she shares with Rutler. Aguilera's daughter, Summer Rain Rutler, was born in 2014 and is currently 7 years old. The mother-of-two revealed in an interview with Haute Living: "Everything I decided to do was influenced by [my kids]but at the same time, I have to make sure I don't get lost and always stay grounded in what's important to me.
The New York native explained, "It's part of the example I want to set on them: follow your heart and not get lost when life changes."
When is Aguilera getting married?
Although she hasn't married Rutler yet, the bilingual artist follows her heart on a daily basis, enjoying precious time with her family.
Aguilera was never in a rush to walk down the aisle again. After the birth of her daughter, the Las Vegas singer told People magazine, "Our love is secure enough that we don't need a wedding to prove our love or our commitment."
According to Idol Persona, the singer's first wedding ceremony in 2005 in Napa Valley cost around $2 million. Aguilera may not be in a hurry to repeat this extravagant event and is enjoying her long engagement, which has now lasted for more than eight years.
The "Fighter" singer has currently announced that she is heading back on tour, kicking off the European summer schedule with a stop at the Los Angeles Pride Festival on June 11, 2022.
Related: Christina Aguilera Reflects on the 'Dirty' Backlash She Received 20 Years After Being 'Stripped'